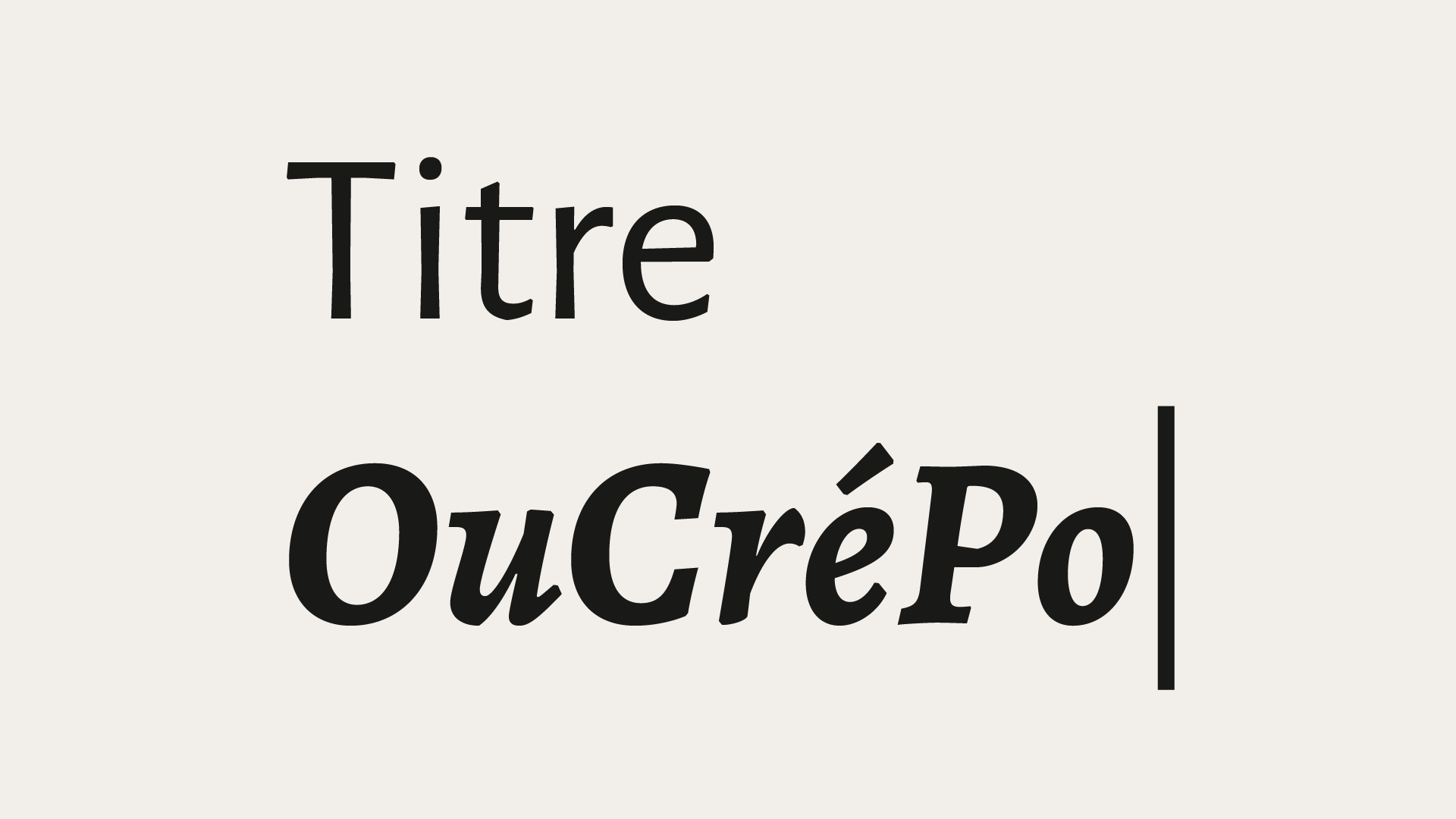 OuCréPo. /// Éditeur de texte collaboratif
OuCréPo. /// Collaborative text editor
À l'origine de ce projet se trouve le principe d'interaction
one-to-many
. Celui-ci concerne des interactions asymétriques entre plusieurs acteurs. Un acteur peut recevoir des informations en provenance de plusieurs autres acteurque ceux-ci n'échangent forcément pas entre eux. Les systèmes de partage de fichiers tels Google Drive ou Dropbox sont des applications de ces principes.
Le brief était de concevoir un objet numérique mettant en place des interactions de type
one-to-many
, avec pour contraintes d'utiliser au maximum 5 fonctionnalités, ainsi qu'un seul média (ici la famille de police de caractère), et d'avoir des interactions entre 3 et 10 utilisateurs.
Notre brainstorming nous a amenés vers la création d'un concept d'éditeur de texte collaboratif : il s'agissait d'écrire des poèmes en s'inspirant des contraintes de l'OuLiPo.
This project plays with the principle of one-to-many interaction principle. It relates to asymetrical interaction between several actors. One of the actors can receive data from other users that they don't share within each other. File-sharing systems like Google Drive or Dropbox are putting this principle into effect.
The brief was to design a digital object relying on one-to-many interaction principle, with some constraints: a maximum of 5 functionalities, only one media (a font family here), interactions between three to ten users.
Our brainstorming lead us to design the concept of a collaborative text editor to write poems. It was inspired by the OuLiPo (Ouvroir de Littérature Potentiel: Potential Literature Opener) and its constraints to create artistic texts.
2017, ESAD Amiens.
Pierre Zimmer - concept, typographie.
Florian Le Gall - concept, organigrammes, animations.
2017, ESAD Amiens.


Pierre Zimmer -

concept, typographic.
Florian Le Gall - concept, organizational charts, animations.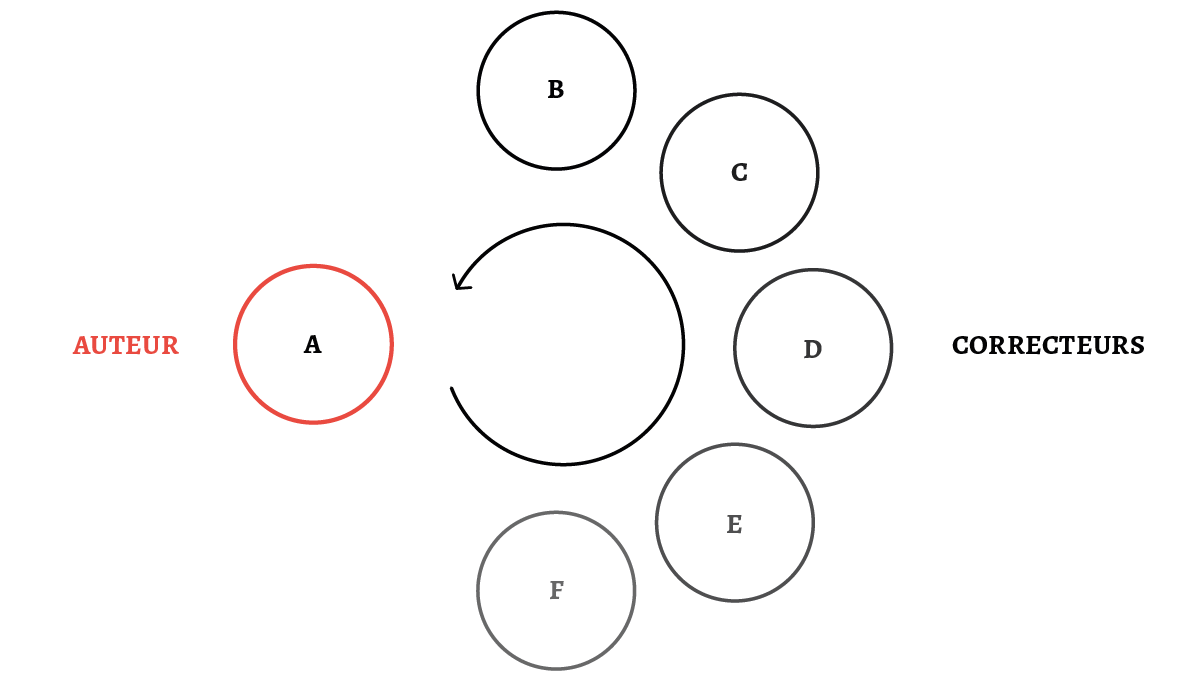 Les utilisateurs alternent entre deux rôles : l'auteur qui écrit le texte, et les correcteurs qui proposent des formulations alternatives ou des modifications et qui votent pour choisir une proposition plutôt qu'une autre. Le roulement est circulaire.

The users switch between two roles : the author writing the main text, and the correctors formulating alternative proposals and voting for one proposition over another one. The switching occurs in a circular order.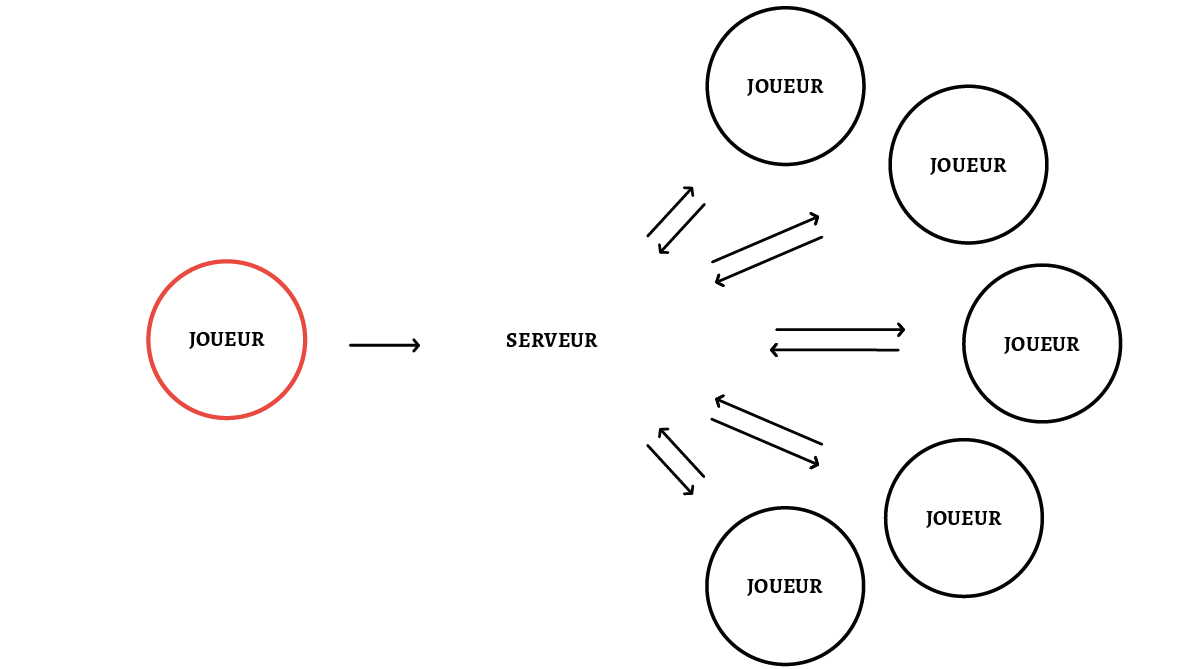 Les informations sont transférées du joueur/auteur vers le serveur qui les redistribue vers les joueurs/correcteurs. Ces derniers peuvent intervenir dessus pour proposer des modifications.

The data is transmitted from the player/author to the server which redistributes it to the players/correctors. The latter can act on it and make some modification proposals.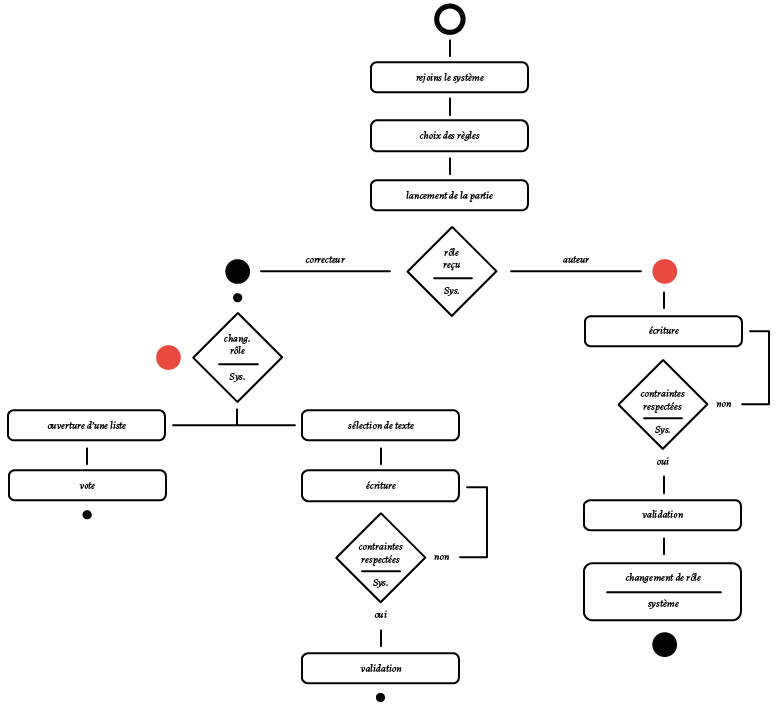 Organigramme de l'interaction côté utilisateur.

User interaction organization chart.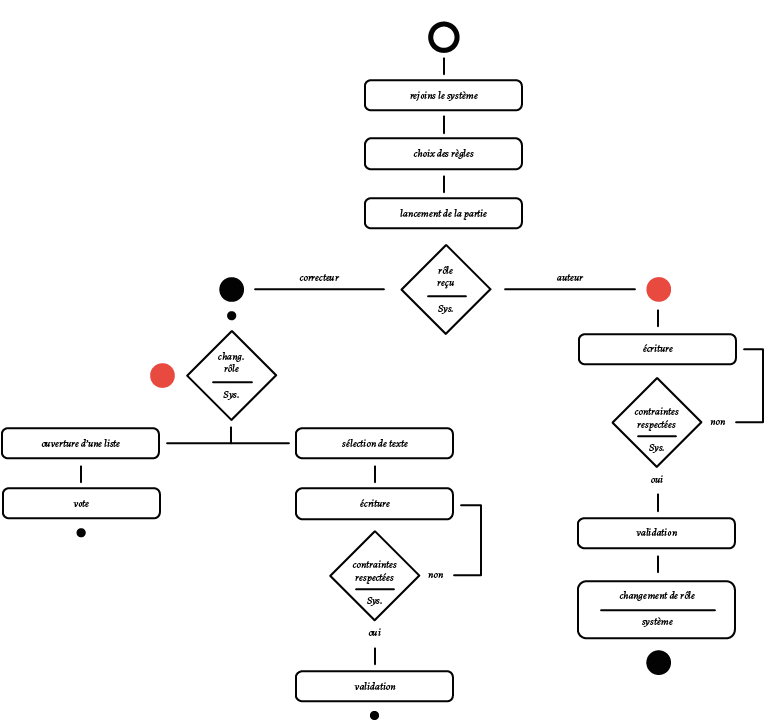 Fonctionnement du système.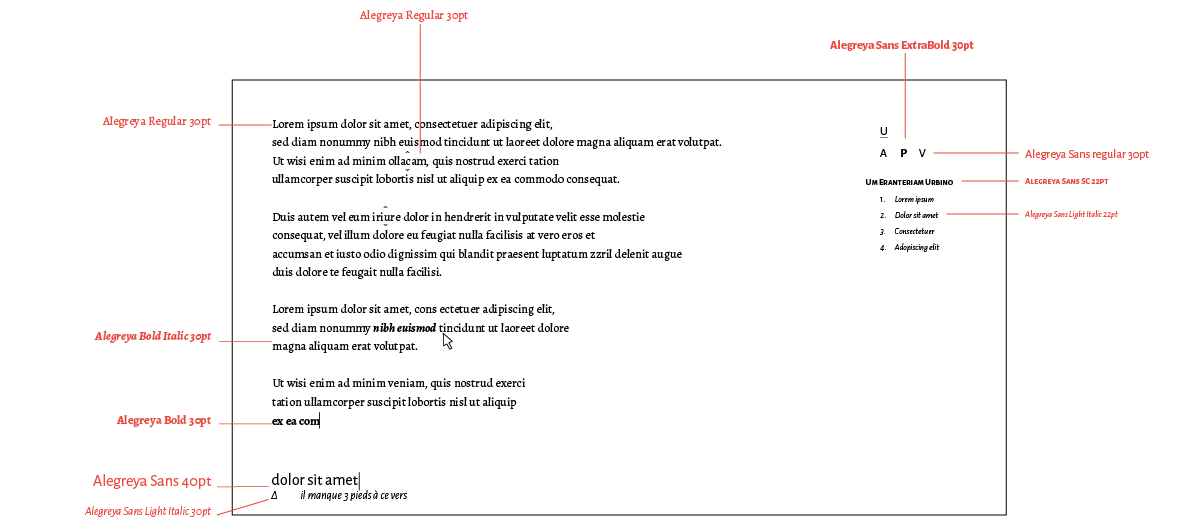 Choix typographiques.
Typographic choices
_
Alegreya, relatif à la création validée ou à la rédaction en cours d'un autre utilisateur
Alegreya Sans, relatif au dialogue entre l'utilisateur et le serveur : propositions, messages d'erreurs, règles.

Alegreya, related to approved creation or to the ongoing redaction of another user.
Alegreya Sans, related to user-server communication : propositions, error messages, rules.